WHY SHREDDING YOUR HARD DRIVES?
Whistleblowers, ill-intentioned employees, information-hungry governments, organized crime, industrial espionage… what do all these have in common? For all these entities, the confidential data contained on your laptop, PC, photocopier or any other data carrier is a true goldmine.
Companies spend fortunes for the physical security of their offices and network securing, but what happens to the data carriers on which all the confidential data is created? How do you destroy them?

RELATED GRAPHICS
For more information on the risks linked to confidential data stored on your hard drives, do not hesitate to consult our specific datasheet.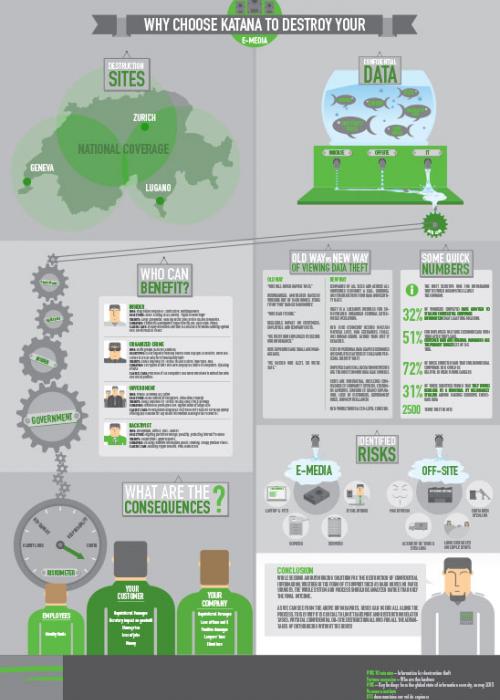 THE KATANA EXPERIENCE
Total annihilation of data stored on hard drive guaranteed.
Unique onsite destruction of hard drive.
Saves time and minimizes risk.
Do you have archives, confidential documents or hard-drives to destroy?